SAY No to the Development on the North End of Guana Cay, ABaco, Bahamas!
No, to the land giveaway and concessions; No, to the contempt and disrespect for the Locals; and No, to a Golf Course and Marina that equates to a death sentence for a reef that is just 50 feet offshore.

Two, no MAKE THAT NOW THREE, world renowned and respected marine and coral reef authorities, Drs. Risk, Cervino, AND NOW GOREAU have visited Guana Cay and the site of Discovery Land Company's Baker's Bay Club. They, along with The Sierra Club, agree that this is not the right type of development for Guana Cay. You can review their reports below.

Click here to see the January 2012 YouTube of the Golf Course Reef Destruction

Click here to review Dr. Thomas Goreau's report

Click here to review Dr. James Cervino's report

Click here to review Dr. Michael Risk's environmental report

Latest News
1/31/12 Damage to Guana Cay Coral Reefs from Baker's Bay Golf Course; see full story at www.notesfromtheroad.com/sgcr/.

Observations in early January 2012 found massive blooms of "sewage-type" algae smothering beach rock and sand where Baker's Bay golf course greens lie nearest to the shore of northwestern Guana Cay. The spatial pattern and abundance of algae species clearly indicates excessive levels of fertilizer nutrients leaching from the golf course via groundwater flowing into the coastal zone


4/27/09 Virgin Islands Fight inspired by SGCR; full article from Caribbean Net News.

A landmark environmental case in the British Virgin Islands, that was inspired in part by the Save the Guana Cay Reef action in the Bahamas, will be heard in the British Virgin Islands High Court from 27th - 29th April 2009.
The case, Virgin Islands Environmental Council v Attorney General and Another, sets a precedent in the BVI as the first environmental and public-interest challenge to a government decision. It involves judicial review of the former NDP Government's planning approval for a five-star hotel, marina and golf course that would destroy the scientifically documented biologically important Hans Creek Fisheries Protected Area in Beef Island, British Virgin Islands.
Legal issues in the case center around the irrationality of the decision in light of an over-arching "Development Agreement" which pre-approved many of the project components, and the illegality of project approval in blatant contravention of the Fisheries Law prohibiting development that would adversely impact a fisheries protected area.
The case is being fought by the Virgin Islands Environmental Council (VIEC), a coalition of local fishermen, concerned residents, scientists and environmental activists. The politically charged issue came to a head during an election year.
When local lawyers refused to assist, the group reached out to Fred Smith, Freeport attorney for Save Guana Cay Reef, who was the first attorney to give the group a legal opinion on the merits of their case. His timely encouragement and advice enabled VIEC to file their claim against the decision within the six-month time limit for bringing judicial review.

3/12/08 ON TO THE PRIVY COUNCIL!! - Despite Legal Losses, Group Presses Ahead With Fight Against Guana Cay Project: click here to read The Bahama Journal article

2/20/08 Court of Appeal dismisses Appeal by SGCR; the Association is considering its next steps: click here to read the Freeport News article & see Message Board for a post by Troy Albury

2/15/08 Bahamas Court of Appeal to deliver decision on SGCR Appeal @ 10 am on Mon, Feb 18, 2008: please check the Message Board for further updates

1/07/08 "You Can Fool Some of the People Some of the Time:" Click here to read an open letter by Mr. Aubrey Clarke

12/10/07 New Turn in Guana Cay Fight: click here for Bahama Journal article

12/10/07 Government backs Baker's Bay; Land Give-Back: click here for Nassau Guardian article

For More News & PR Click Here
In late 2004 the Bahamian government, then under Prime Minister Perry Christie, unilaterally, and without proper consultation, approved Discovery Land Company's proposal for a 400-homesite development that would feature an 18-hole championship golf course and a 180-slip mega-yacht capable marina. The development would more than triple the current population of the six-mile long island, the marina would be one of the biggest in the Bahamas, and the golf course would simply be too close to a healthy coral reef and mangrove system.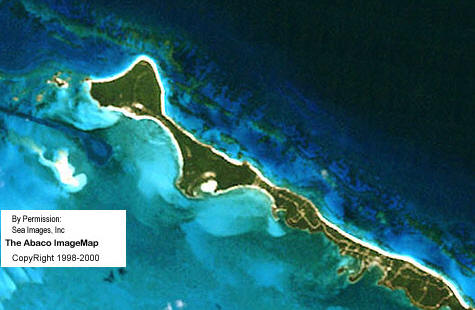 Shortly thereafter, a significant group of concerned Guana Cay residents created the Save Guana Cay Reef Association (SGCR) to address the social, economic, and environmental issues surrounding this inappropriate development. For over three years, Save Guana Cay Reef has been asking the tough questions of the Developer and the Bahamian government but, unfortunately, getting very few answers. The fight to be heard has been waged on the ground, in the media and also in the Bahamian and British courts.

During this time SGCR has proven that, among other things, the Government did not follow a due and transparent process; and that the Developer has knowingly mislead the public. In the spring of 2007 a new Bahamian government came into power. Prime Minister Hubert Ingraham was elected on a platform that promised transparency and environmental stewardship, and even cited the Guana Cay controversy as an example, however there has been little change in policy, and construction a Baker's Bay continues at a torrid pace.

Much damage has already been done, but the Association continues to wage a fight with its limited resources and, with a recent reaffirmation of the majority of Guana Cay Bahamians, support remains strong. The social, economic, and environmental issues are more relevant than ever; this controversy and has been a catalyst for change in other areas of the Bahamas and has gained attention on the global stage. The people of Guana Cay want to be heard, and it is hoped that upcoming court appearances and pending decisions bring satisfaction. We ask that you review the issues and the facts that surround them and, like us, we hope that you are compelled to take action.

The intent of this website is to inform the public and motivate people to take action!
Its not too late, but we all must act now!
You can contact us at info@saveguanacayreef.com
This page was last updated on 05/13/09.