Links/Research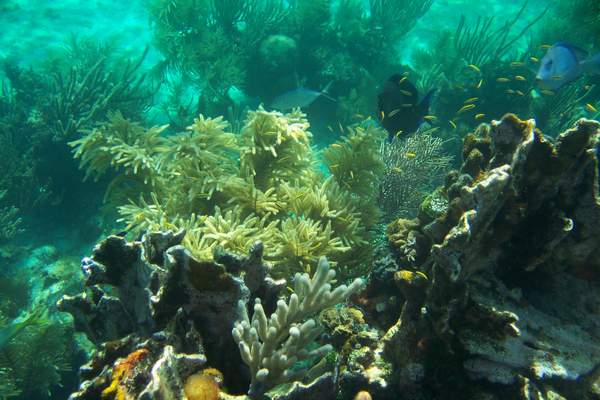 Some links to the organizations that can help, or are already helping, our cause. Please let them know how you feel.
Other Sites by Friends of SGCR
| | |
| --- | --- |
| | Living Jewels - A group dedicated to preserving the environment in San Salvador |
| | |
| | |
| | |
Many people have asked us for proof that this proposed development will kill the reef. In our opinion it is not a matter of if, but when!

Our group has funded an analysis by renown coral reef expert, Dr. Michael Risk, this is very interesting reading.
As well, here are some additional sources that we have used to form and support our opinion. Check here regularly for additional information.
United Nations Environment Programme, Sustainable Tourism

Santa Clara County planning...that Cordevalle was in violation of its 1996 use permit...the golf course never honored its commitment to reserve 60% of the total rounds on an annual basis for public use. Instead, it offered invitation-only individual memberships priced at $250,000.

Second, it failed to carry out a host of environmental protections promised in 1996. More Click Here


The consultant hired to perform the Environmental Impact Assessment, (EIA) on behalf of the Discovery Land Co. (Developer), Kathleen Sullivan-Sealey, cites

"potential sources of water quality degradation in the coastal zone of The Bahamas" in her 2004 Student Expedition Briefing. They include: Golf Courses, Marinas, Dredging and physical restructuring of the coastal environment. (Pg. 26) More Click Here


ScenicPimaRoad.com is

a web site devoted to the Pima Road Scenic Corridor in Scottsdale, Arizona. This site mentions Discovery Land Company's Mirabel project changing hands three times and failure to replant vegetation removed to build the development. Scroll down to: Residents Want Greenery Back, originally from the Scottsdale Tribune, December 9, 2002. Written by Bill Bertolino. More Click Here